There is no job harder than being a mom. You are responsible for your kiddos safety and health, spiritual and social development and their educations — yikes! Need some help? Subscription boxes to the rescue! Both fun and educational, any of these fun subscription boxes could be your superhero.
They don't take a single minute to plan or prepare. These boxes will just arrive on your doorstep each month, and learning will automatically (and with great excitement!) ensue. How lucky are we moms?
Educational and fun subscription boxes for kids are such an easy way to increase your child's interest in a particular subject or expose them to new subjects. These boxes also make great gifts — gifts that keep on giving all year! Seriously, these fun subscription boxes are like the gateway drug to becoming a passionate lifelong learner!
(This post may contain affiliate links. Please read my disclosures for more information.) 
Fun Subscription Boxes for Young Artists
Doodle Crate delivers handmade fun and creativity every month. Brought to you by Kiwi Crate, Doodle Crate is designed to inspire kids ages 9 to 16+ to learn new crafting skills and express themselves creatively.
STEM Subscription Boxes
Tinker Crate inspires kids to explore and learn about science, engineering, and technology—and have fun doing it. Every month, a new crate to help kids develop a tinkering mindset and creative problem solving skills. Suitable for children ages 9 and up.
The STEM toys your child will receive each month are handpicked by Amazon's toy experts to excite young learners with hands-on experiments and explorations of electricity, earth science, physics and math. These toys will fascinate your kiddos for a whole lot longer than five minutes, and they won't even know they're learning while playing.
The coolest part is that these toys are really high quality and will be loved for years! The awesome toys we've received have been a far greater value than the $19.99 we paid each month for our fun subscription boxes. You'll be able to customize each box to your child's age and preferences.
Each month your child will receive boxes full of everything she needs to learn about and do hands-on science, technology, engineering, and mathematics (STEM) experiments for ages 8+. Each fun subscription box comes with a 20+ page lab notebook and all of the materials for their project. Sign up for their newsletter and receive a 10% discount! Monthly, 3-month, 6-month, and 12-month packages starting at $29.95.
Starting at less than $18 per month, your child will receive a themed discovery box (oceans, space, volcanoes, music, robots, safari animals…) with an educational magazine, a book, 4-8 projects, and quality, eco-friendly supplies with which to complete each project. There are 4 different educational boxes available, suitable for kids ages 2-10+.
BUILDING THE MAKERS OF TOMORROW! Shop Now! For a limited time only at creationcrate.com!
My kids took a MakerSpace class last year at a local museum, and absolutely loved it! I love that this fun subscription box will continue the amazing things they were learning, from the convenience of our own kitchen table!
Best Educational Subscription Boxes for Kids
Kiwi Crate sends your child monthly crates filled with materials and inspiration to encourage creativity and curiosity. Projects cover a number of developmental areas through art, science, imaginative play. These fun subscription boxes are suitable for kids ages 5-8.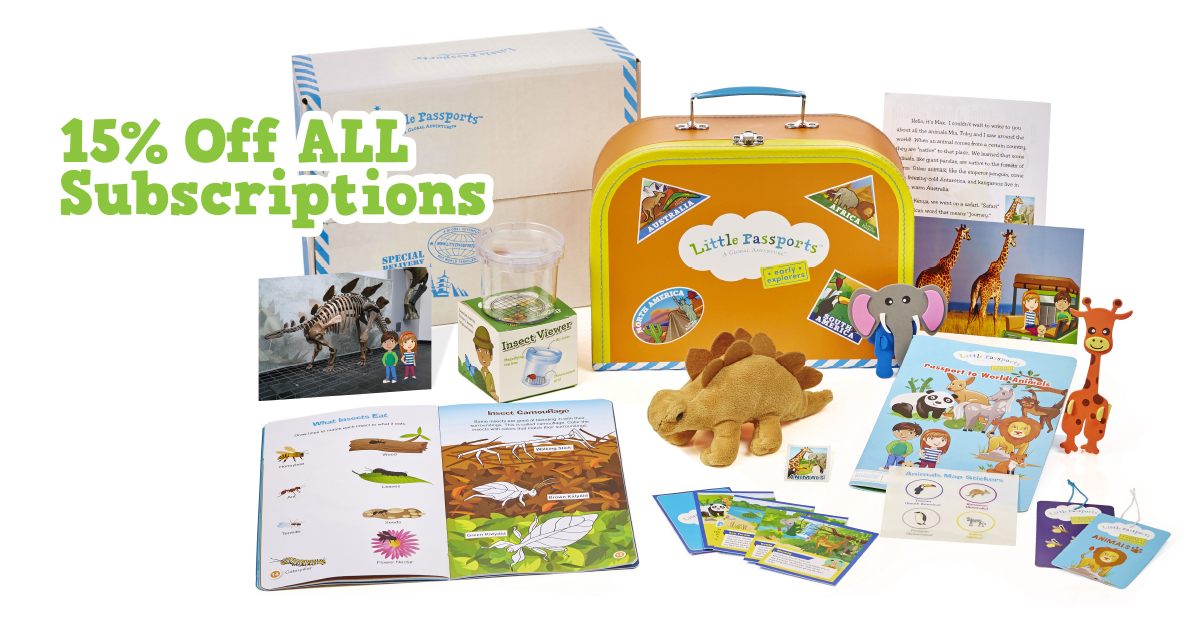 Little Passports Subscription Boxes
Give the gift of Adventure with these award-winning monthly boxes featuring geography, world cultures and languages, and so much more!
How fun is this? What a perfect way to teach your kids life skills in the kitchen and cook up fun family memories! This fun subscription box will make it so easy, with no planning or prep on your part!
Sensory Play Subscription Box
Sensory TheraPLAY Box is the sensory toy subscription box designed for children with autism and those with sensory needs. These fun subscription boxes are curated by a licensed occupational therapist and ship out the first week of each month.
Fun Subscription Boxes for Preschoolers
These fun subscription boxes come with high-quality educational toys selected by experts for children, newborn up to age six. Each treasure box will be customized to your child's age and developmental stage.
Fun, monthly preschool activities designed by teachers to help prepare your little one for his first experience at school. These fun subscription boxes are ideal for kids ages 3-6.

Koala Crate
Koala Crate will spark your child's natural creativity and curiosity. Each crate includes all the materials and inspiration for projects related to a fun theme. Crates are designed to give preschoolers exposure to new materials and new concepts that encourage hands-on learning and fun. Ages 3 to 4!
Fun Subscription Boxes for Young Humanitarians (or little hoodlums in need of empathy-training!)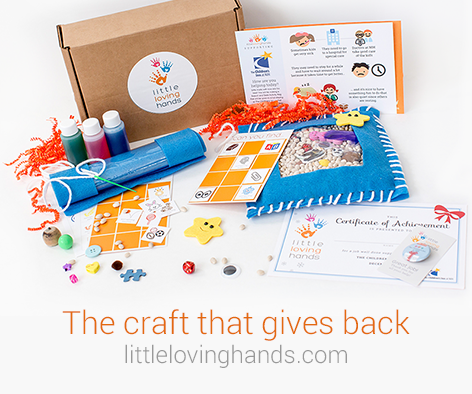 Little Loving Hands – Kids Crafts for a Cause.
Each unique subscription box contains craft materials designed to help your child learn about charitable giving. Each box in our catalog focuses on a different charitable cause — from the military to animal shelters — that your child can support by making fun crafts and donating them as gifts.
Have you tried any of these fun subscription boxes? Am I missing any? I'd love to hear your thoughts in the comments below!